"Tonight the murderer will be feted as a hero and frighteningly encourage followers to action... Snort drugs to kill a Jew!"
Paris, 14 April 2021
The Simon Wiesenthal Centre is profoundly distressed by France's Supreme Court final say, concerning the legality of the Paris Appeals Court decision, denying the criminal responsibility of the murderer of Sarah Halimi (a.k.a. Lucie Attal).
Early in the night of 4 April 2017, the 65-year-old Jewish woman and former teacher, Sarah Halimi, was attacked in her home by a neighbour, 27-year-old Kobili Traoré, a jobless drug dealer and addict. Beating her for an apparently endless 50 minutes, while screaming "Allahu Akhbar" and reciting verses from the Quran, Kobili flung the victim from her 3rd floor balcony, while the police were at the front door awaiting reinforcements.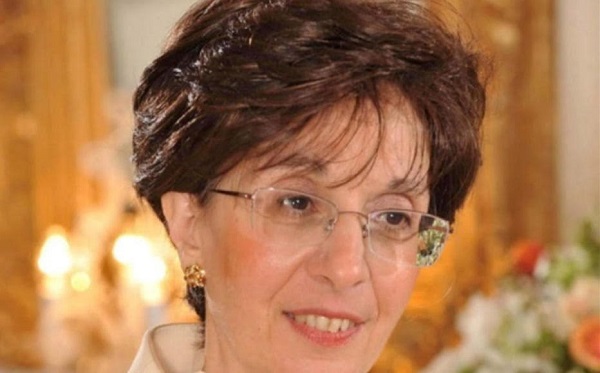 Sarah Halimi, z"l
The Centre's Director for International Relations, Dr. Shimon Samuels, stated: "After a harrowing 3 years of courtroom debate on the criminal responsibility of a murderer, presumedly 'under the influence' of cannabis – which basically resulted in him being interned in a psychiatric hospital instead of being judged and condemned to prison –, the family has been on edge until now. This is a devastating blow!"
According to Dalloz, France's prominent professional and university legal publisher, the main arguments of the Attal-Halimi lawyers were that: "drug addiction is not a mental illness and does not fall within the scope of psychic or neuropsychic disorders covered by article 122-1 of the penal code. The voluntary act of drug consumption constitutes wrongful behavior which excludes irresponsibility. Moreover, since the consumption of cannabis is intended to obtain a modification of the state of consciousness, Kobili Traoré must have been aware of the risks involved in this consumption. Therefore, the consumption of narcotics is an aggravating circumstance and may not at the same time constitute grounds for exemption from criminal liability."
Furthermore, the antisemitic and Jihadi remarks made by the accused before and after the murder illustrate a remnant of conscience, that the latter "voluntarily" threw the victim from her balcony, and acted with "awareness of the fact that Madame Attal-Halimi was Jewish."
Samuels stressed that, "the Supreme Court's decision now closes the case definitively... and instead of allowing it to be re-examined by the Appeals Court on the basis of a more solid legal standpoint, it confirms that it is possible to deny justice for a murder aggravated by its antisemitic character. Furthermore, this decision denies closure for the family and potentially creates a precedent for all hate criminals to simply claim insanity or decide to smoke, snort or inject drugs or even get drunk before committing their crimes."
"The memory of Sarah Halimi, Mireille Knoll and other victims of antisemitic hatred, lives on. We will examine every possible further legal instance."... "Tonight the murderer will be feted as a hero and frighteningly encourage followers to action... 'Snort drugs to kill a Jew!'," concluded Samuels.
* * *
Please contact us if you are a witness or victim of antisemitism or other forms of discrimination on social media.
"There is no Freedom without Justice." (Simon Wiesenthal, 1908-2005)