Buenos Aires and Paris, 24 December 2020
The Wiesenthal Center has been deeply involved in following the 1994 massacre of 85 dead and over 300 wounded and the consequent INTERPOL "red notices" – international arrest warrants – against Iran and its servant, Hizbollah, in the atrocity.
A few weeks before the murder of the AMIA prosecutor Alberto Nisman – the day before he was due to implicate government figures in the trial procedure to the Argentine Congress –, he dined in London with the Wiesenthal Center`s Director for International Relations, Dr. Shimon Samuels.
Nisman shared his findings with the Center. This led to our hearing with the Argentine Ambassador held in the British Parliament.
This week's Court decision to acquit Carlos Telleldin, after 26 years of his "in and out" of jail, as the only suspect who provided the car-bomb, is a slap in the face of the victims, their relatives and the assassinated Prosecutor, as also a gift to Iran.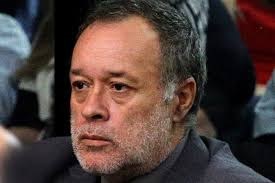 Carlos Telleldin
"One can only imagine such treatment of Nazi war criminals Adolf Eichmann or Erich Priebke had they been tried in Argentina," suggested Samuels.
The Center`s Director for Latin America, Dr. Ariel Gelblung, added: "We support the representative institutions of the Argentine Jewish community, AMIA and DAIA in the appeals of this ruling. If Telleldin's acquittal is confirmed, we will reach the 27th anniversary of the worst anti-Semitic act in history after World War II, without a penalty against those responsible. It will be a new failure of the Argentine justice system, unable to clarify who the local actors were, and still unable to judge the alleged accused for planning, financing and execution, on whom Interpol Red Notices still weigh, living with impunity in Iran."
"As Argentina enters its summer vacation and Court Tribunals are suspended, we can only hope that the standing appeals will reverse the case of Telleldin. This is vital for the family of the victims and the survivors, after a wait of 26 years for closure and justice," argued the Center's officials.