Paris, 21 August 2022
A letter from Wiesenthal Centre Director for International Relations, Dr Shimon Samuels, to FIFA President Gianni Infantino, UEFA (United European Football Associations) President Aleksander Čeferin and Executive Chairman of Match Hospitality Jaime Byrom (of which Winterhill Hospitality is a small part):
FIFA President made a welcome to fans from all over the world… to celebrate football, to live together the greatest show on earth and the best World Cup ever.
Last week, it was claimed that Winterhill is selling tickets for "Occupied Palestine". By the week's end, it was charged that Israel had been replaced by "Palestine".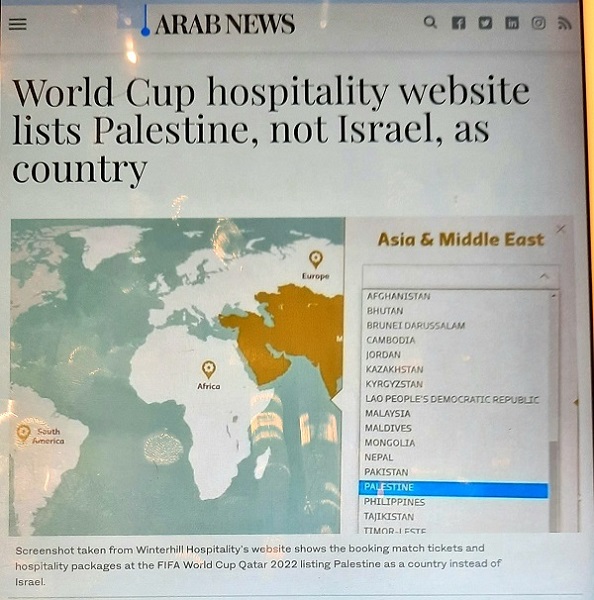 In truth, FIFA knew nothing. UEFA, of which Israel is a member, listed European offices or tickets. Israel is listed through a sales office in Valencia, Spain.
"Palestinian" fans are sold through Hong-Kong.
So, who gains this roundabout? A sleeper in one of the above sources, who is perhaps using Winterhill, Arab News of Doha or someone in the Qatari administration – or a Palestinian?
Football is used by the Palestinians to glorify terror. Tournaments, teams and stadiums are named after so-called martyrs, meaning "murderers of Jews". Hardly an invitation to "the beautiful game"! Someone in Qatar clearly aims to incite to hate.
"In any case, the defiling of the beautiful game may make this Football World Cup dangerous for Israelis," concluded Samuels.