Herzliya, 14 September 2021
Dr. Shimon Samuels, Director for International Relations of the Simon Wiesenthal Centre, participated in the 20th Annual Summit of the International Counter-Terrorism Conference, held in Herzliya, Israel, from 10 to 14 September. The ICT gathers world experts on terrorism and security, antisemitism and international cooperation.
The Centre's statement on the November 2015 terror attacks in Paris – and the related trial that opened this week – was widely distributed.
See link: https://blogs.timesofisrael.com/2015-paris-terror-attacks-a-jewish-perspective/
or https://wiesenthal-europe.com/en/news-releases-2021/848-2015-paris-terror-attacks-a-jewish-perspective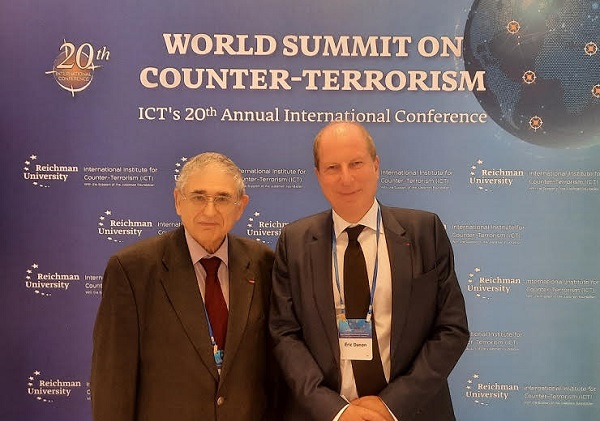 Shimon Samuels with French Ambassador to Israel Eric Danon.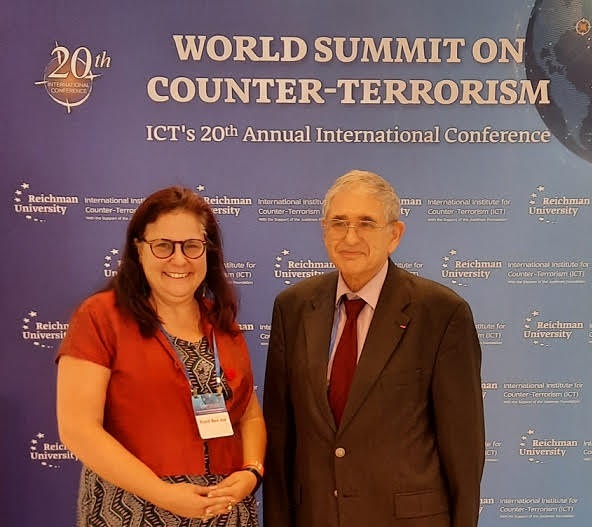 Shimon Samuels with future DCM to Israeli Embassy in Paris Ronit Ben Dor.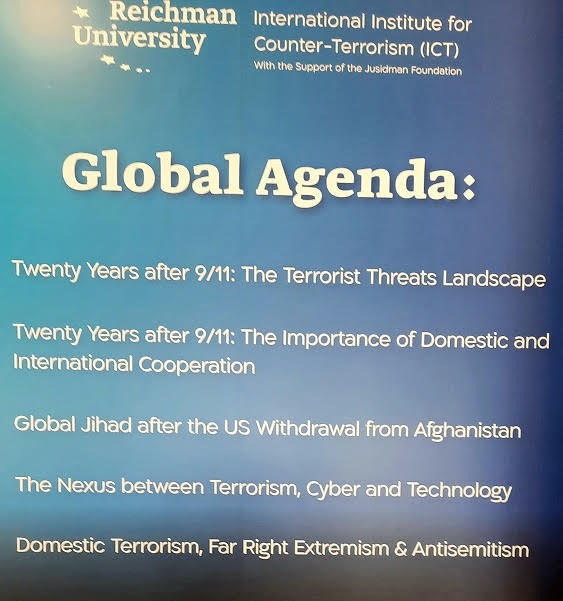 Topics at the ICT's 20th Annual Summit.
* * *
"My cause was justice, not vengeance. My work is for a better tomorrow and a more secure future for our children and grandchildren." (Simon Wiesenthal, 1908-2005)