Paris, 23 December 2019
At a joint ceremony of the European Jewish Parliament (EJP) and the Euro-Asian Jewish Congress (EAJC) in Kiev, the Simon Wiesenthal Centre Director for International Relations, Dr. Shimon Samuels, received the International Lifetime Achievement Award for his Combat Against Antisemitism.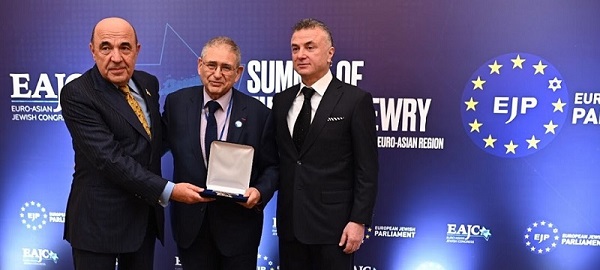 The Award ceremony, with: (left) Vadim Rabinovich, President of the 28-member-countries EJP
and leader of the Parliamentary opposition in Ukraine ; (centre) Dr. Shimon Samuels ;
(right) Dr. Michael Mirilashvili, President of the 37-member-countries EAJC.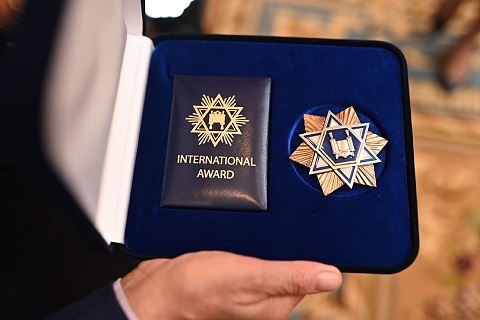 The International Award medal.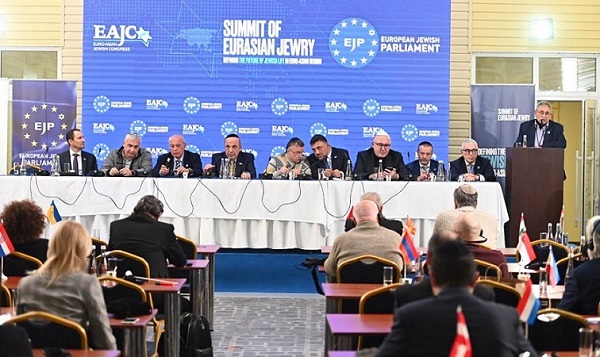 Dr. Samuels' address on "Achievements and Best Practices in Combatting Antisemitism in 2019."
The proceedings continued at Anatevka, a village outside Kiev that, over the past four years, has resettled Jewish refugees from the military conflict in Eastern Ukraine. A synagogue, a Jewish school and a growing medical rehabilitation centre make Anatevka a unique project in the diaspora. The site is also the burial place of Rabbi Mordechai Twersky, Maggid of Chernobyl.