Strasbourg, 1 June 2023
A symposium entitled "Et pourtant" ("And yet"), was organized in Strasbourg on 1 June by the Israelite Consistory of Bas-Rhin (the lower Rhine Department in Eastern France).
This symposium – which saw the participation of Richard Odier, together with the Chief Rabbi of Strasbourg Harold Weil, Professor Gabriel Attias and the former Minister of Education, Vincent Peillon – was devoted to a contemporary reading of the experience and journey of André and Rina Neher.
André Neher was one of the most important thinkers of post-Holocaust Judaism in France. His masterpiece is "The Exile of the Word" – where he explains the silence in the Bible and during the Shoah as a divine revelation, an appeal to human responsibility in obtaining freedom or redemption.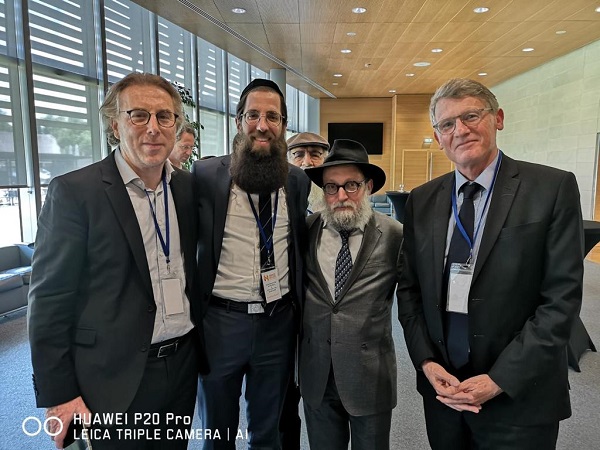 From left to right: Richard Odier, Rabbi Weil, Gabriel Attias and Vincent Peillon.
* * *
For further information, contact csweurope@gmail.com